Imagine navigating through a dense forest, each step becoming increasingly strenuous as the undergrowth tangles around our ankles. Stress can often feel like this; an invisible force that entwines itself around us, making it difficult to move forward and achieve the freedom we so desperately desire.
However, discovering our unique personality type through the 16Personalities test 12 can act as a machete, slicing through those stress-inducing vines and allowing us to find serenity in our lives.
In this article, we'll delve into how understanding our 16Personalities type contributes to stress relief by fostering emotional resilience and identifying triggers. We'll also explore strategies for personal growth tailored to each personality type, enhancing relationships, and creating supportive environments that help ease stress.
By aligning our work with our personality types, we can chart a calm career path and ultimately attain that sense of freedom we all yearn for – both in ourselves and in those around us.
Looking for holiday gifts for someone (or yourself)? Check out gift ideas on a number of 16 personalities pages in the links further down on this page. These gifts are tailored for each personality! Check it out!
Look for "Products XXXXs may find useful in daily life" in the table of contents on each personality page.
What are the 16Personalities?
The 16Personalities is a popular personality classification system based on the Myers-Briggs Type Indicator (MBTI), which is itself derived from Carl Jung's theory of psychological types. This system categorizes people into 16 distinct personality types, each represented by a four-letter code that highlights their primary psychological preferences and traits. The four dimensions of the MBTI are:
Extraversion (E) or Introversion (I): This dimension represents how individuals direct their energy and focus, either towards the external world (E) or internally towards their thoughts and feelings (I).
Sensing (S) or Intuition (N): This dimension represents how individuals gather information from their environment, either through concrete, sensory details (S) or by perceiving patterns and possibilities (N).
Thinking (T) or Feeling (F): This dimension represents how individuals make decisions, either through objective logic and analysis (T) or by considering personal values and emotions (F).
Judging (J) or Perceiving (P): This dimension represents an individual's approach to structure and organization, either preferring a planned and orderly lifestyle (J) or a more flexible and spontaneous one (P).
For a more detailed explanation on the 16 personalities, see the following video:
Disclosure: Some of the links in this article may be affiliate links, which can provide compensation to me at no cost to you if you decide to purchase. This will help grow this site and help more people. Thank you for making a difference!
Newer Classifications: Assertive (A) and Turbulent (T)
The "A" and "T" extensions found after the Myers-Briggs Personality Types, such as INTP-A or INTP-T, are part of a newer classification system developed by the company 16Personalities. These extensions are used to further classify individuals within each personality type based on their confidence in their abilities and decisions.
"A" stands for "Assertive" and "T" stands for "Turbulent". These labels reflect for example how an individual handles stress and their level of self-confidence.
An Assertive (A) individual is self-assured, comfortable in their abilities, and unlikely to spend much time ruminating or worrying. They typically report feeling less stress and pressure, and they're often more resistant to burnout.
On the other hand, individuals with a Turbulent (T) trait tend to be self-conscious, sensitive to stress, and likely to experience a wider range of emotions. They are driven, success-oriented, and eager to improve, but they also tend to be perfectionistic and may worry more about their performance and how others perceive them.
Want to know what your current stress levels are?
Remember, neither of these traits (Assertive or Turbulent) is inherently 'better' or 'worse' than the other. They simply offer more nuance and depth in understanding an individual's personality profile. Understanding your Assertive or Turbulent trait can provide additional insights into how you respond to stress, how you approach self-improvement, and how you interact with the world around you.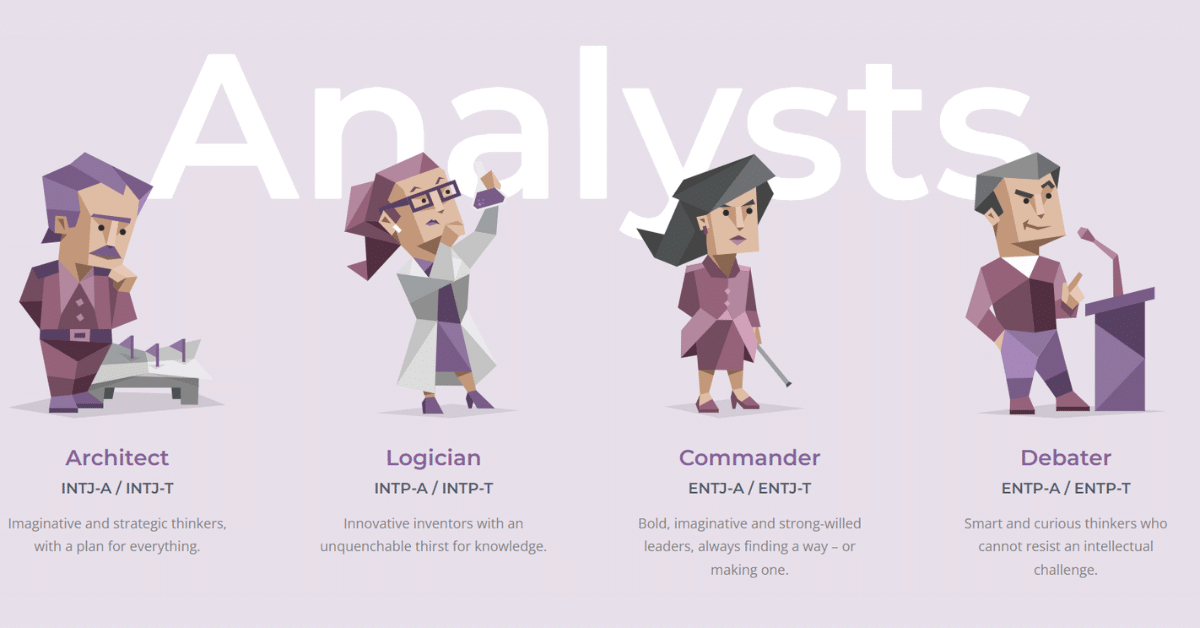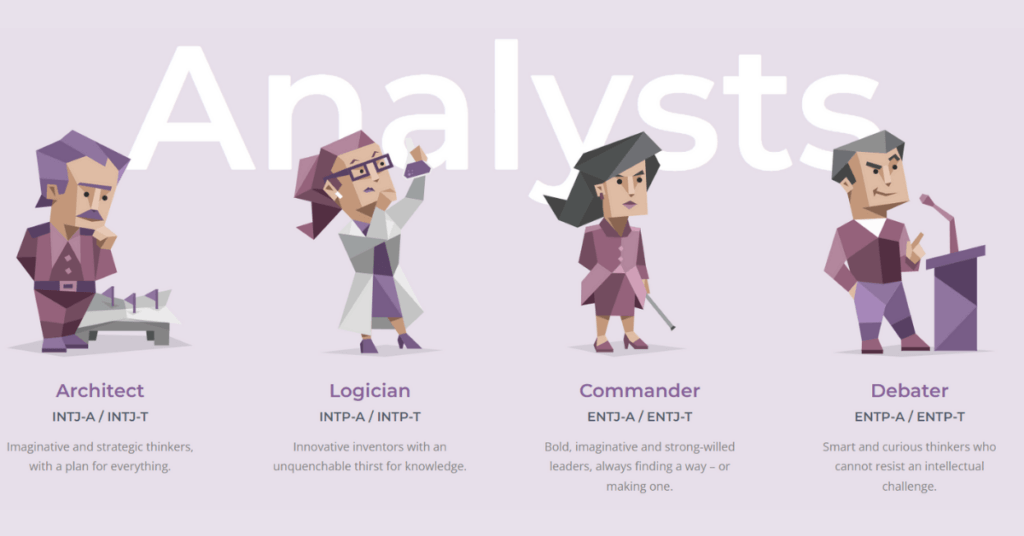 The 16 personality types are combinations of these preferences, resulting in types such as ISTJ, ENFP, INTJ, and ESFJ. Each type has its unique characteristics, strengths, and weaknesses, and the system is widely used in various settings, including career counseling, personal development, and team building.
How Discovering Your 16Personalities Type Contributes to Stress Relief
You'll be amazed to learn that over 90% of people who take the 16Personalities assessment find it accurate and useful in achieving a sense of balance and stress relief in their lives. This is because the test helps individuals gain a deeper understanding of their personality type, allowing them to develop strategies for personal development and growth.
By identifying our strengths, areas needing improvement, and preferences, we are better equipped to navigate life's challenges with grace and resilience.
Participating in the 16personalities test is an exciting journey toward self-discovery. As we uncover our unique personality type, we're able to make more informed decisions about how best to allocate our time and energy in pursuit of fulfilling experiences. This newfound clarity empowers us to establish equilibrium between work, relationships, hobbies, and personal growth – ultimately contributing to enhanced stress relief.
Moreover, recognizing specific aspects of our personalities can help us cultivate healthier communication styles and foster stronger connections with people who share similar values or complement our traits.
Achieving balance in all facets of life is crucial for maintaining a positive mental state amidst life's inevitable ups and downs. When we understand ourselves on a deeper level through tools like the 16personalities test, we unlock the potential for greater harmony within ourselves as well as with those around us.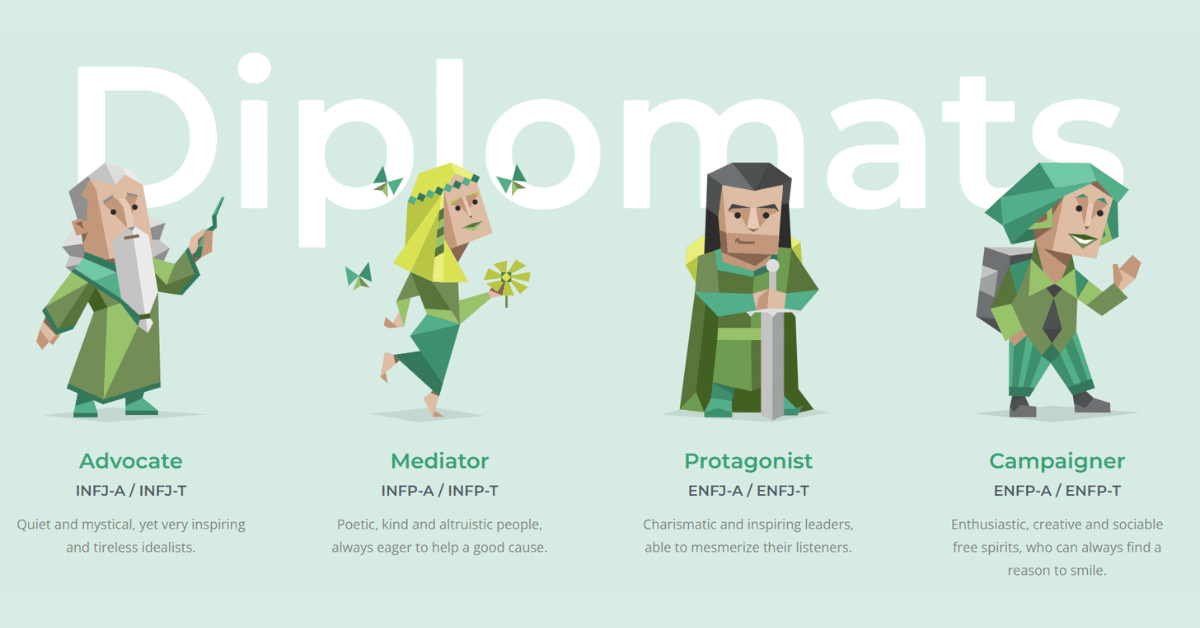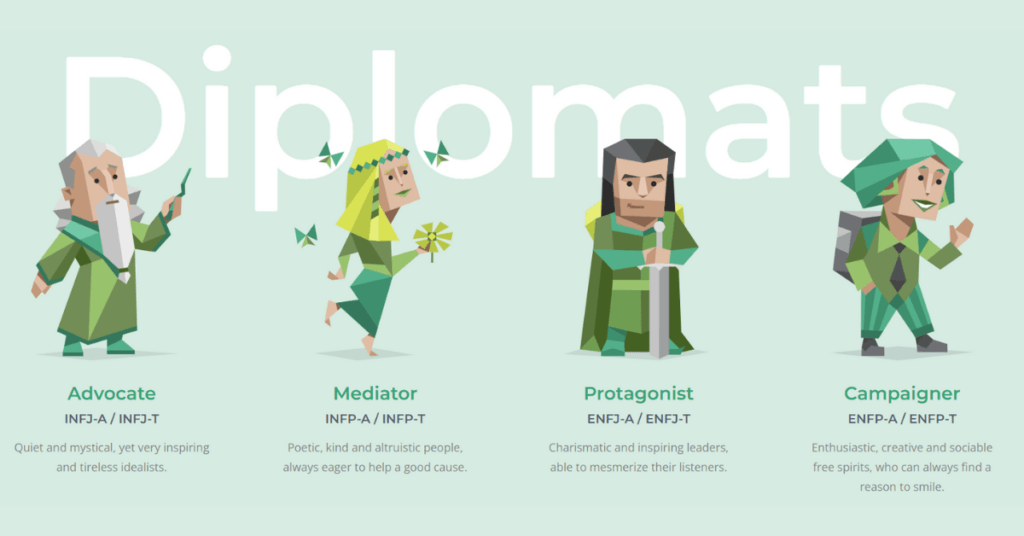 Recognizing Your Personality Type's Stress Triggers
Taking the 16personalities test can be an invaluable tool in understanding what factors may cause us to feel overwhelmed or anxious. With this newfound knowledge, we can learn how to anticipate and address these stressors before they take a toll on our well-being.
Not only does this help ease stress for ourselves, but it also enables us to support others around us with empathy and understanding.
As we gain insight into our unique personality traits and preferences, we become more aware of the situations that may trigger stress responses. This heightened awareness empowers us to make proactive choices in seeking out environments that foster our strengths and minimize potential sources of anxiety.
Furthermore, embracing our natural inclinations allows us to step away from societal expectations that might not align with our true selves – granting us the freedom to forge a path that resonates with who we genuinely are.
By recognizing our individual stress triggers through the test, we open up opportunities for personal growth by nurturing emotional resilience within ourselves.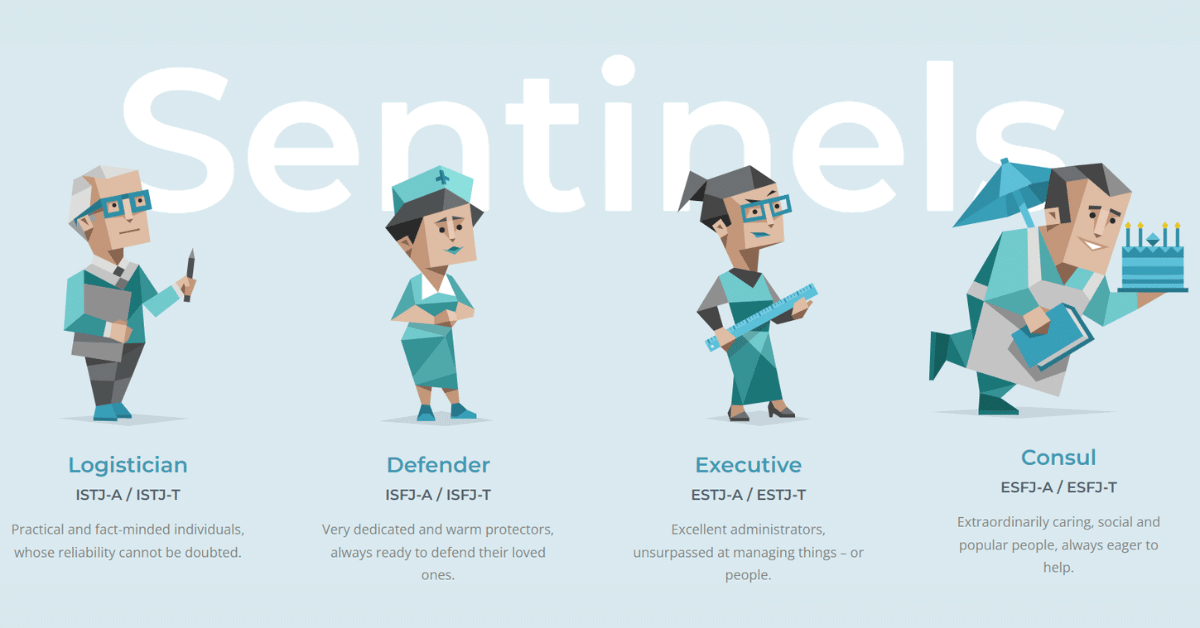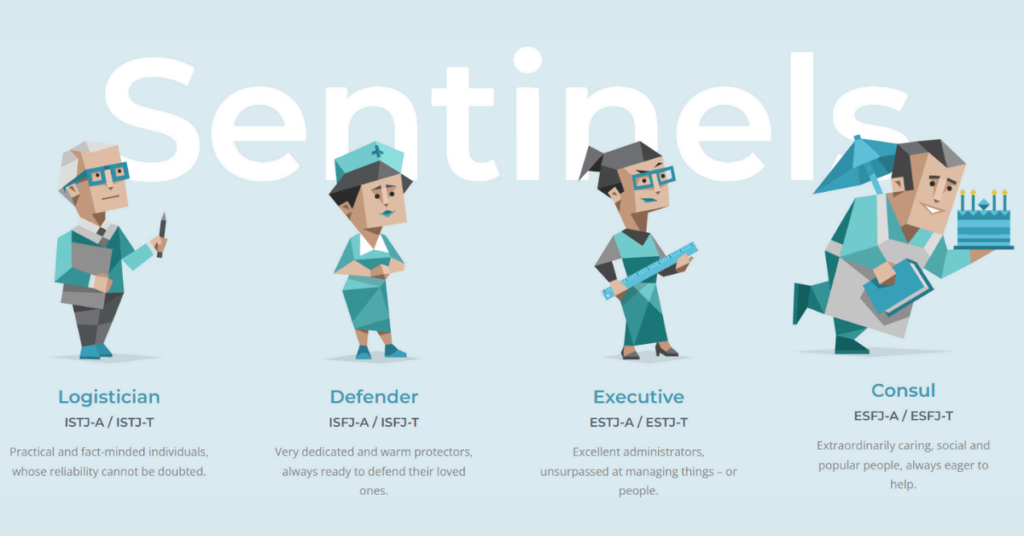 Applying 16Personalities Strategies for Personal Growth
It's time to tackle stress head-on by applying 16Personalities' strategies for personal growth. By understanding our unique personality type, we can recognize the specific areas of our lives that may be causing us undue stress and work towards addressing these concerns.
The beauty of the 16personalities approach is its ability to offer tailored solutions based on individual traits and preferences. This allows us to break free from the constraints of one-size-fits-all advice and truly embrace our personal journey toward serenity.
The key to surmounting stress lies in identifying our own strengths, weaknesses, and potential triggers. We can use these insights provided by 16personalities as a roadmap for developing coping mechanisms that resonate with who we are at our core.
For instance, if an introverted individual feels overwhelmed in social situations, they might benefit from carving out some quiet time before or after events to recharge their batteries. Similarly, a highly organized person could find solace in creating detailed plans and schedules as a means of managing their anxiety.
By incorporating these personalized strategies into our daily lives, we gradually build resilience against stress while fostering an environment conducive to personal growth and self-discovery. With each small victory over stressors both big and small comes an increased sense of confidence in our abilities to navigate life's challenges with grace and poise.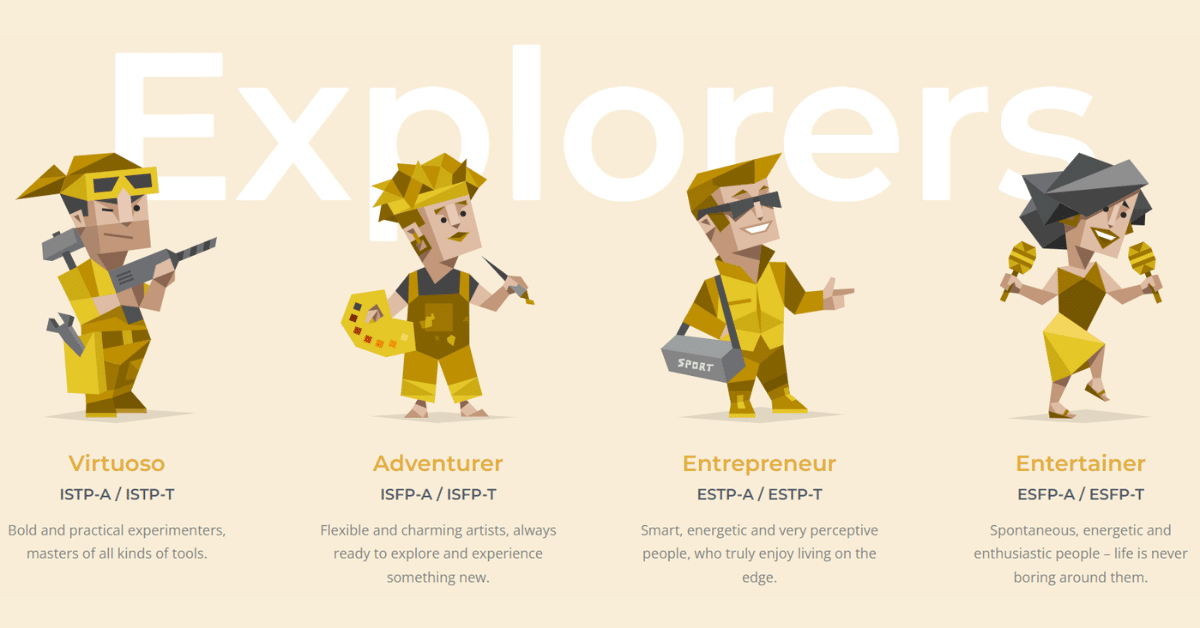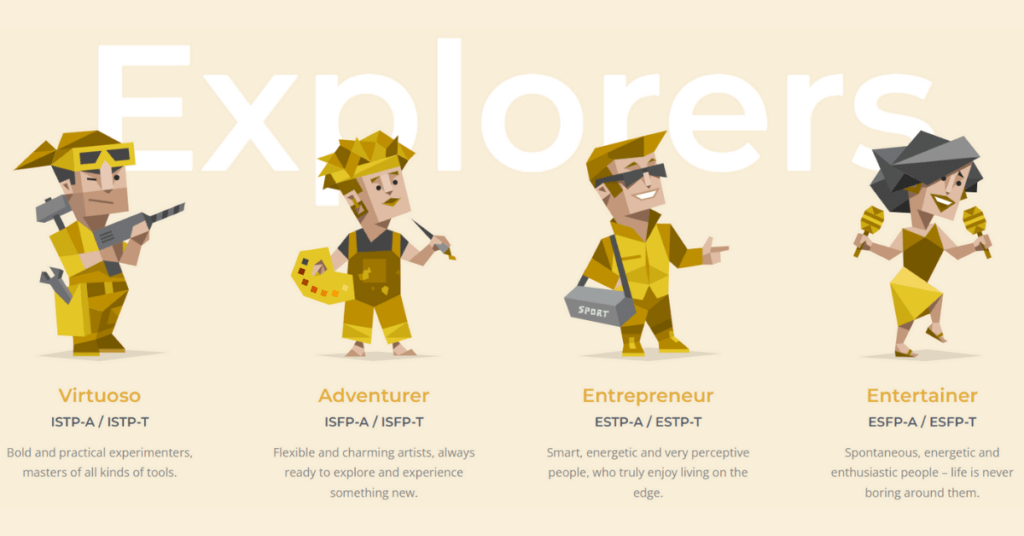 Using 16Personalities to Create a Supportive Environment
By understanding our own personality type, as well as those of the people around us, we can create an environment where everyone feels understood and appreciated for who they truly are. This supportive environment not only helps ease stress but also allows us to grow individually and together.
By understanding the strengths and weaknesses of each personality type in our circle, we can lean on one another more effectively – creating a network of support that makes tackling even the toughest problems feel like child's play.
Suggestions for stress management per personality type
Hit the links per type to get an in-depth understanding of the type and how to manage its stress. Here's the free test in case you do not know your type yet.
Want to take this to the next level? Then sign up for TraitLab Plus for just $49. Get to know the real you with TraitLab's most comprehensive, research-backed assessment, packed with details about your personality, strengths, and interests.
Conclusion
As we sail through life's stormy seas, the 16Personalities test serves as a guiding lighthouse, illuminating our path to serenity. By understanding ourselves and those around us, we can navigate these choppy waters with newfound ease and grace.
Together, let's embark on this voyage of self-discovery and growth. With the compass of 16Personalities in hand, we'll chart a course toward stress-free horizons and tranquil shores.
Frequently Asked Questions
What is the 16 rarest personality type?
The INFJ (Introverted Intuitive Feeling Judging) is considered the rarest of the 16 personality types, representing roughly only 1-2% of the population. Individuals with this personality type are often known for their depth of thought, empathy, and strong intuition. They tend to be highly attuned to the emotions of others and possess a unique understanding of human nature, making them effective in roles that require diplomacy, intuition, and interpersonal connections.
Is 16Personalities a good site?
Yes, 16Personalities is a reputable and popular personality assessment website, offering a free personality test based on the Myers-Briggs Type Indicator (MBTI) concept. While it is not the official MBTI test itself, 16Personalities provides an informative and engaging assessment that helps test-takers gain insight into their personality type, strengths, weaknesses, and more. The site's results can be valuable for personal growth, understanding relationships, and mapping out career paths that align with one's personality.
What's the difference between 16Personalities and the Sixteen Personality Factor Questionnaire?
The 16Personalities test is based on the MBTI theory, categorizing people into 16 personality types using four dichotomies. It offers insights into personality type, strengths, weaknesses, and potential careers. On the other hand, the Sixteen Personality Factor Questionnaire (16PF) evaluates 16 primary factors contributing to a more comprehensive analysis of personality traits. Developed by Cattell, Tatsuoka, and Eber, it offers a deeper understanding of human behavior nuances.
Is 16 Personalities the MBTI test?
Although 16Personalities is based on the Myers-Briggs Type Indicator (MBTI) concept, it is not the official MBTI test. Instead, it is a separate assessment that adopts a similar methodology to provide test-takers with an understanding of their personality type, strengths, and weaknesses. While not an officially recognized MBTI test, 16Personalities still offers valuable insights into one's personality and can be a helpful resource for personal growth, relationship-building, and career development.
How can I use the results from the 16 Personalities test in my life?
The insights gained from the 16Personalities test can be utilized in different aspects of your life, such as personal growth, relationships, and career. Understanding your personality type can help you identify your strengths and weaknesses, allowing you to work on self-improvement and capitalize on your unique traits. By recognizing your personality type's preferences and communication styles, you can build stronger and more harmonious relationships. Additionally, identifying career paths that align with your personality type can boost job satisfaction and overall life fulfillment.
References