Now that you know exactly how your brain and body respond to stress and anxiety, it's time to take action. We'll start with the little things in life, such as your to-do list, notifications, and small worries that pop up occasionally. In this module, you will learn how to deal with them.
Later, we will address bigger things, but let's start with the easy part. Do you remember this picture from a previous module? These are all the things that can cause stress. They usually fall into four buckets: family, health, work, and friends. Some are major things we'll tackle later, but many are just everyday issues you need to handle.
So let's look at these little things and how to manage them. We all have things to do, places to go, people to meet, and task lists to manage. Most of the time, we can handle all of it fine. However, even the smallest things can activate your sympathetic nervous system and generate a stress response for chronically stressed individuals.
To manage these smaller things, former US President Dwight Eisenhower invented a matrix that helps prioritize tasks based on urgency and importance. The matrix has four boxes. The red box is for tasks that are urgent and important, which you need to focus on first.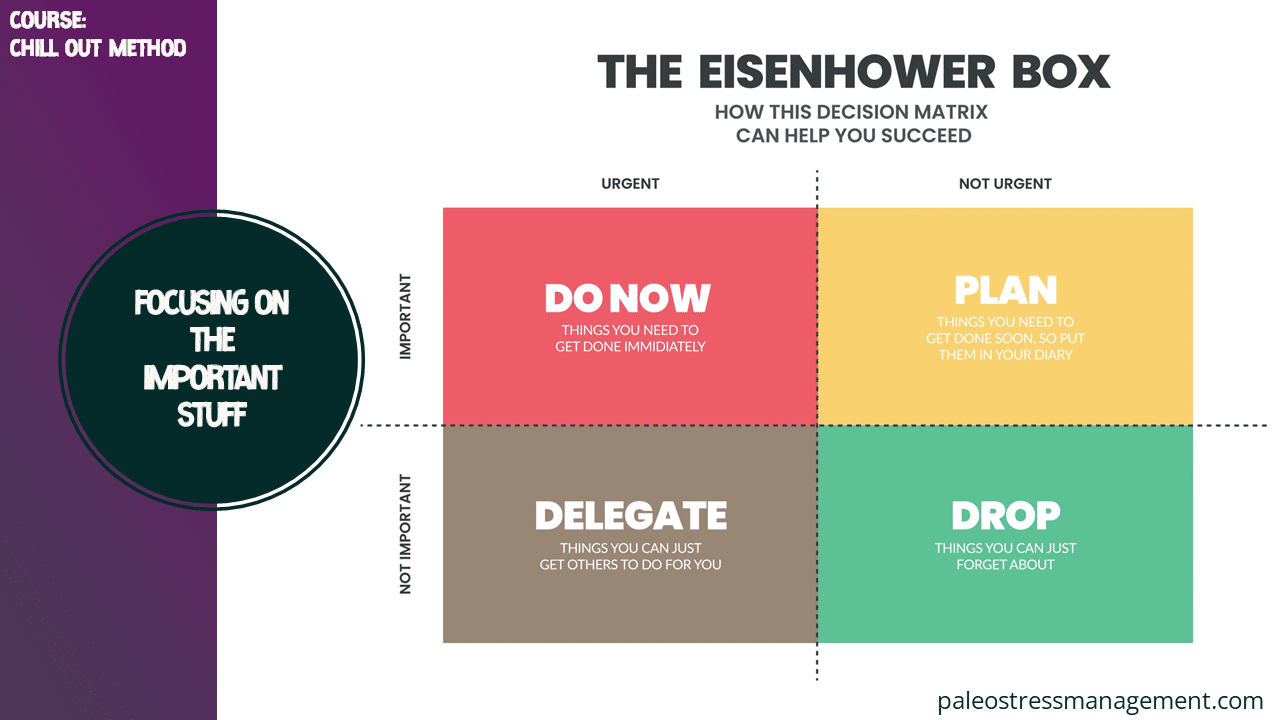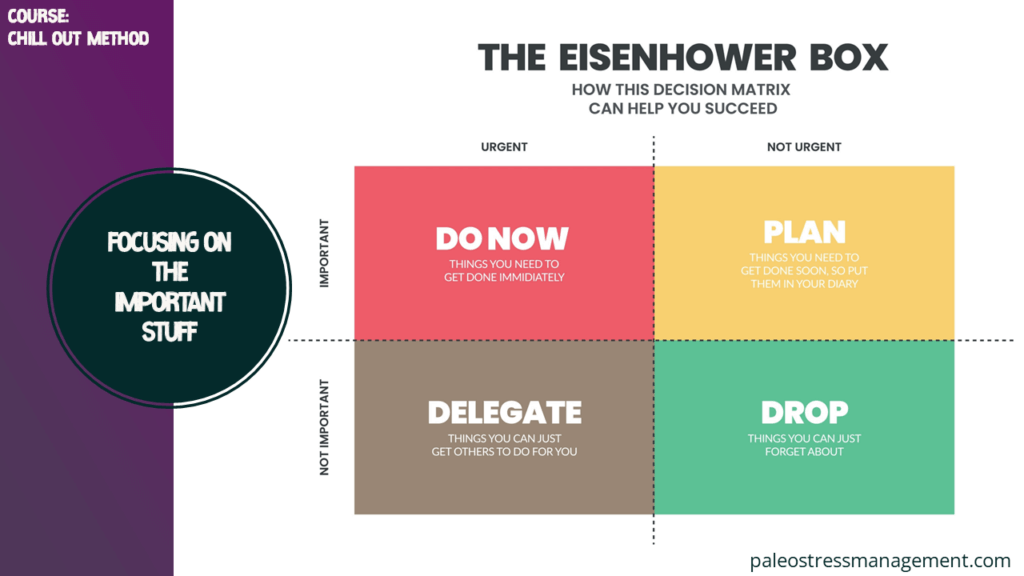 The yellow box is for tasks that are important but not urgent, so you don't have to do them now, but plan to do them later. The bottom left box is for tasks that are urgent but not important, which can be delegated to someone else.
Finally, the green box is for tasks that are not urgent and not important, which can be forgotten completely. There's an app called "Dwight" that uses the same matrix. You can add tasks, subtasks, due dates, reminders, and even add attachments to each task.
I don't use it myself, but if you struggle with organizing your task list, this app may help. Don't forget to delete tasks that fall under the "not important, not urgent" box. But what if the things on your mind are not tasks that can be managed with an Eisenhower matrix? What if they are worries about relationships, jobs, or finances? Journaling is one of the things you can try to deal with these worries.