If you prefer not to wear a watch 24/7 to measure your stress levels objectively, you can also measure stress subjectively using various smartphone apps. These apps allow you to track stress and anxiety levels, and when combined with objective measurements, can provide even more insight. In this video, we will explore several apps you can use for subjective stress measurement.
There are numerous apps available for both Android and Apple devices that can track mood or stress levels. Some popular options are customizable, allowing you to add potential factors influencing your stress, mood, or anxiety. One such app, Bearable, stands out for its configurability and ability to show the effects of specific factors over time.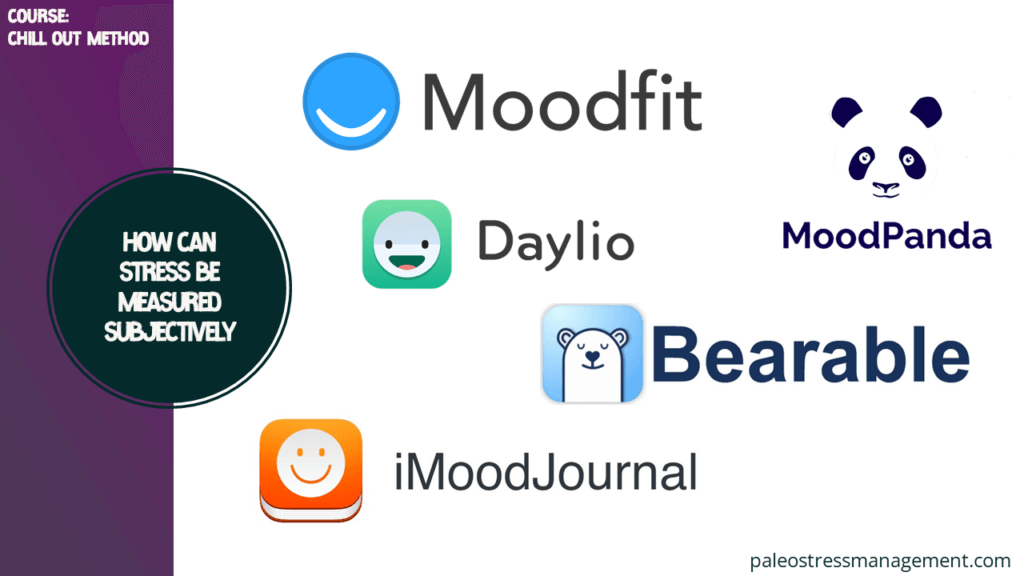 Using Bearable, you can track your mood and stress levels multiple times a day, and even assign a severity level to each entry. The app also includes default factors like alcohol consumption, caffeine intake, time spent outdoors, and screen time. You can also add custom factors like body battery, breath rate, resting heart rate, sleep patterns, and more.
The insights provided by Bearable reveal correlations between various factors and your stress levels. For instance, moderate alcohol consumption might increase stress levels, while moderate caffeine intake could reduce stress. Combining this subjective data with objective measurements from devices like Garmin, Apple Watch, or Samsung watch can offer even more comprehensive insights into your stress levels.
Now that you've learned about the brain and body's response to stress in module one, and how to measure stress both subjectively and objectively using a watch or smartphone app in module two, it's time to make lifestyle changes to reduce your stress levels. In module three, we will explore various strategies and techniques to help you manage stress more effectively and improve your overall well-being.
By implementing the knowledge gained from modules one and two, you can better understand your stress triggers and the factors contributing to your stress levels. Armed with this information, module three will guide you through practical steps to make adjustments in your lifestyle, habits, and mindset.
These changes may include adopting healthier sleep patterns, practicing mindfulness and meditation, engaging in regular physical activity, and improving time management skills, among others. As you work on implementing these strategies, you can continue to monitor your stress levels using the subjective and objective measurement tools discussed in module two.
By tracking your progress and observing the correlations between your stress levels and various factors, you will be able to fine-tune your stress management techniques and create a more balanced and stress-free life. Stay tuned for module three, where we will delve deeper into these stress-reducing strategies and help you on your journey towards a happier, healthier life.